Foreign athletes have long used Ethiopia to prepare for running competitions. With its combination of high altitude, breath-taking tracks and mild climate throughout most of the year it is a true paradise for runners. Ethiopia now also offers international top-standard training centers such as the brand-new, all-inclusive Sports Resort of Ethiopian running star Kenenisa Bekele's in Sululta, near the capital Addis Ababa. The resort features state-of-the-art facilities, such as a running track, golf course, basketball and handball courts, an Olympic-sized pool, sauna, steam-bath, massage and other recreational facilities. In Ethiopia, you will not only find ideal training conditions but also a relaxed atmosphere, great fun and incredibly hospitable people happy to see you becoming a part of the local running culture.
Kenenisa Bekele Sports Resort, Sululta,
Kenenisa Bekele, the world record holder for 5'000 m and 10'000 m is widely considered the greatest male distance runner ever. He won two Olympic golds in the 10'000 m and one in the 5'000 m. He has five outdoor world championships gold medals and 11 from the world cross country championships. Meanwhile, Bekele has been putting his running earnings into projects like the 30-room hotel that can house athletes just across the street from his track. His goal with the Sululta track was to construct something to encourage Ethiopian athletes and foreign visitors, but he acknowledges, "I also need it for my own training". "Twenty-mile runs on nearby forest trails in the mountains are also possible", says Bekele. "I train four or five times a week here, sometimes twice a day. This is a very beautiful area."
The Kenenisa Sports Resort lies on a 50 hectares piece of land and the location is unique. It spreads on 18,200 square meters and is only 12 km from Addis Ababa, the capital city of Ethiopia. There is a high stream of local and international athletes visiting the resort due to the high altitude of up to 2'700 m. The training track is frequented by international athletes from all over the world and the resort has hosted many world champions.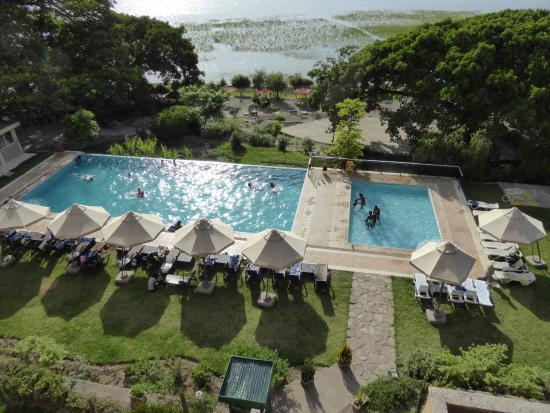 Haile Resort, Hawassa
A warm southern Ethiopian welcome awaits you at the Resort of Ethiopian running legend Haile Gebre Selassie. The idyllic lake of Hawassa with its spectacular lake view and azure waters offers a unique setting and the Haile Resort combines abundant natural beauty with refined luxury. The resort is located in 52'000 square meters of sub-tropical beauty with a 1'000 square meters lake front. The resort also offers a rich variety of dining experiences ranging from all day dining restaurant serving global cuisine, to a multi cuisine and a signature of Asian & Classic restaurant.
Moreover, the resort offers great outdoor options such as boat trips on the beautiful lake Hawassa or horseback riding. A variety of sports activities including mini golf, ground tennis, volleyball, cycling and a running track are all there to complete your ultimate outdoor experience.